Design
Rebate has been designing and constructing bespoke glass buildings since 1989. We have the expertise and experience to design a building that meets your every requirement, and advise on aspects such as position, size, proportion, architectural styling and connection with the adjoining building. We will visit your home or site, listen to your needs and talk through your project, and create a building that precisely meets with your requirements and is sympathetic with it's surroundings.
 From the information gained from our consultation, Rebate will prepare a detailed colour design presentation to help give you a clear understanding of our proposal, together with a detailed specification and quotation of the work to be carried out.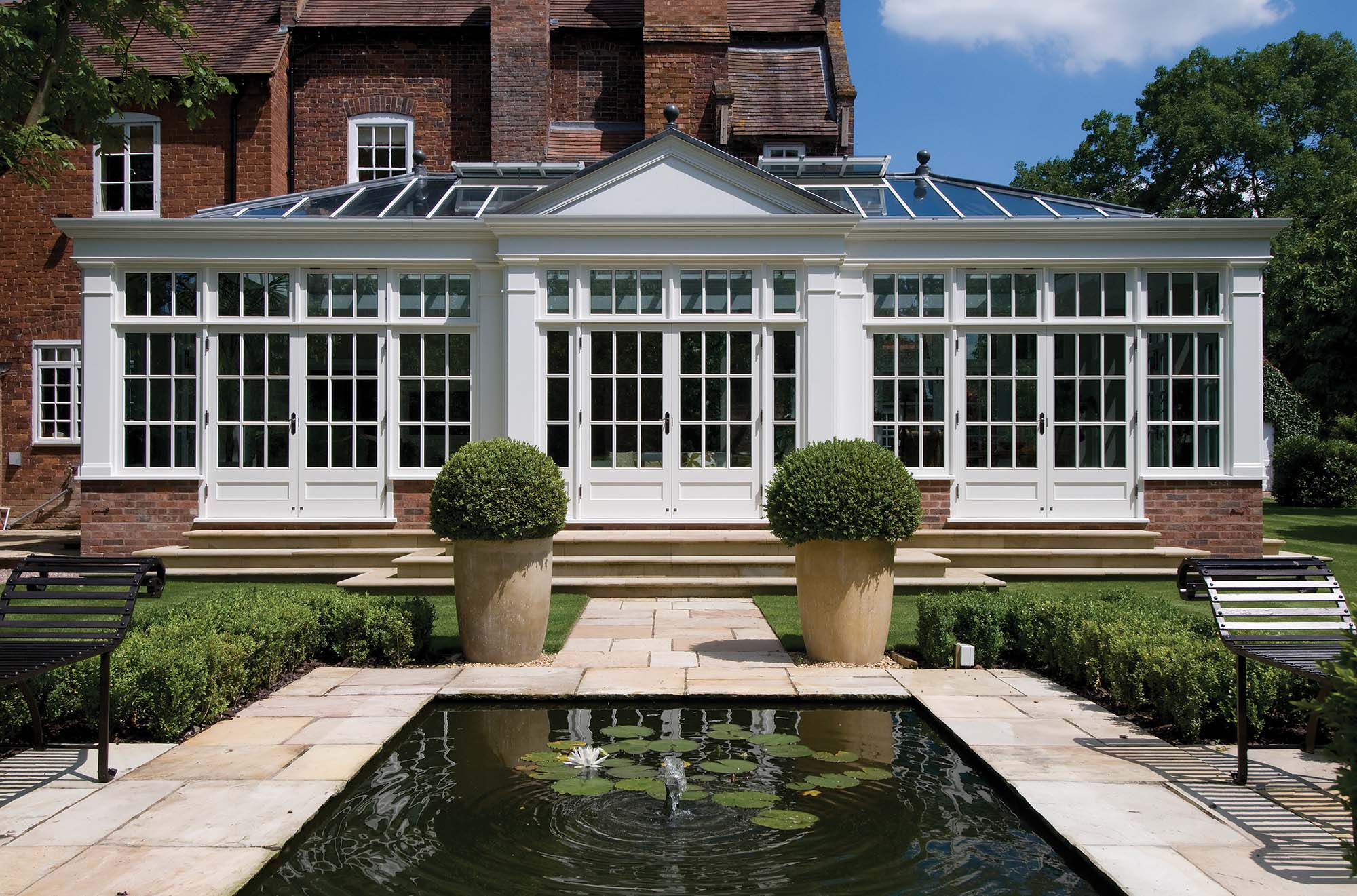 Let us do all the handy work for you…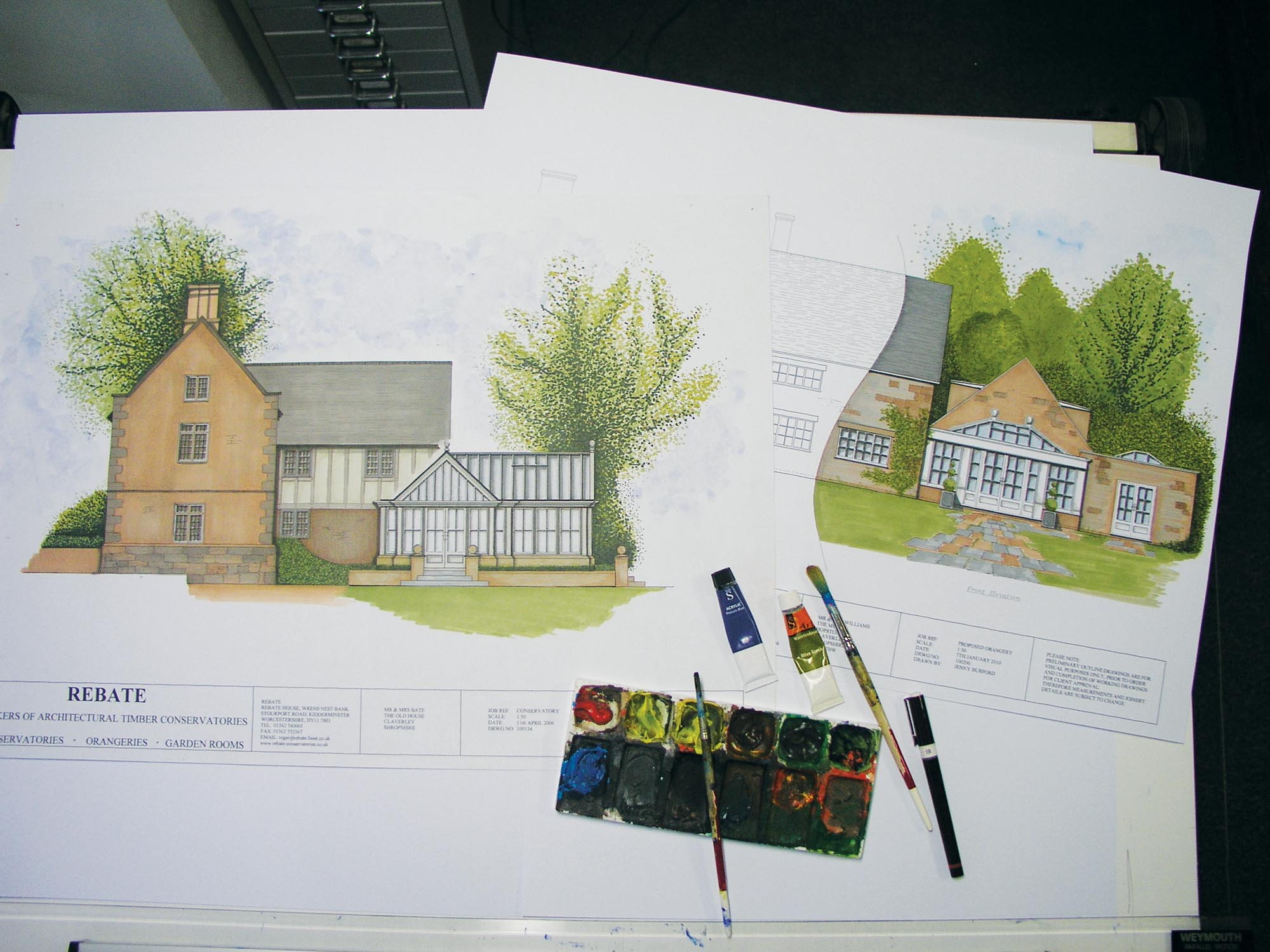 Planning and Listed Building Consent
Should it be required, rebate prefers to make all applications for planning permissions and listed buildings consents on your behalf. We can advise on all aspects of permission required and can meet on site with planning and conservation officers to discuss any proposals. Rebate also has experience with 'English Heritage', and buildings of 'Monumental Interest' and can submit full applications on your behalf. We're more than happy to meet your one architects if you would prefer and work with them to achieve a completed scheme.
Building Work
Rebate has a skilled and experienced groundworks and building team to carry out the initial on site works, including excavation for foundations, brick work, stone work, drainage, concrete floor slabs, structural openings, service repositioning and steel erection. We are also happy to work closely with your own building and provide them with detailed working drawings and assist them through an¥ step of the way. Rebate has designed and completed many landscaping schemes, infinity pools and ponds to complement our buildings and enhance the integration from conservatory or your garden.
Installation
We install all of our own buildings and our experienced employees are long served and trained craftsmen who will carry our every aspect of the installation of the building from delivery to final commission. We are regularly praised for their skill, dedication, site cleanliness and well mannered approach. Regular site inspections are made by our projects manager to ensure each and every detail and request is met.
Building Regulations
There are many factors to determine whether your proposal requires full building regulations. Rebate will determine whether a building regulations application is necessary and can handle all aspects of the application, calculations required and on-site inspections and liaison with building control officers.
Joinery, Doors and Windows
We use substantial hardwood main frame sections with inset sash frames, assembled with traditional timber wedged through mortise and tenon joints for their durability and strength. We use various decorative moulding profiles, individually specified to suit the architectural requirement of the building and to match each clients preference. 
Doors can be double or single, outward or inward opening, with beautiful finial hinges in many finishes that are usually secured back to the window sill. Doors are secured with five lever mortise locks, handles and shoot bolts to a choice of designs and finishes. Other door furniture sure as espagnolette bolts, rim locks or a choice of door knobs are available. Any additional security locks or devices can be catered for on request. For some designs bi-folding or multi-folding doors are required offering a larger opening. 
Windows are usually outward opening and, subject to final design, can be positioned to your choice. Windows can be top hung, side hung, traditional sliding sashes or windows with mental or bronze inset casements. They can be secures with casement fasteners and stay in a choice of mental finishes.
Roof Structure
Each building that we commission will have an individual roof design that reflects the overall symmetry required. Glazed conservatory roof and orangery roof lanterns are constructed using hardwood tumble with a delicate profile and moulding, and each roof rater and component is checked for its's structural integrity by our structural engineer to achieve a balance of structure and delicacy. A more heavy or robust look many be the criteria for another one of our clients.
External roof capping are usually hardwood, treated and painted in various colours. A maintenance-free, aluminium roof capping is a popular option that is power coated to any colour or is a slate great colour, complemented with leaded hips and ridges wrapped around traditional mop stick. Orangery and flat roof areas can be designed using structural steel beams, support and uprights, combined with structural timber joists. Roof decking is always designed with a 'warm roof' construction using insulating decking of varying thickness to achieve minimum heat loss, and is covered in either sheet read, glass reinforced plastic (GRP) or modern membrane systems, subject to the overall design requirements.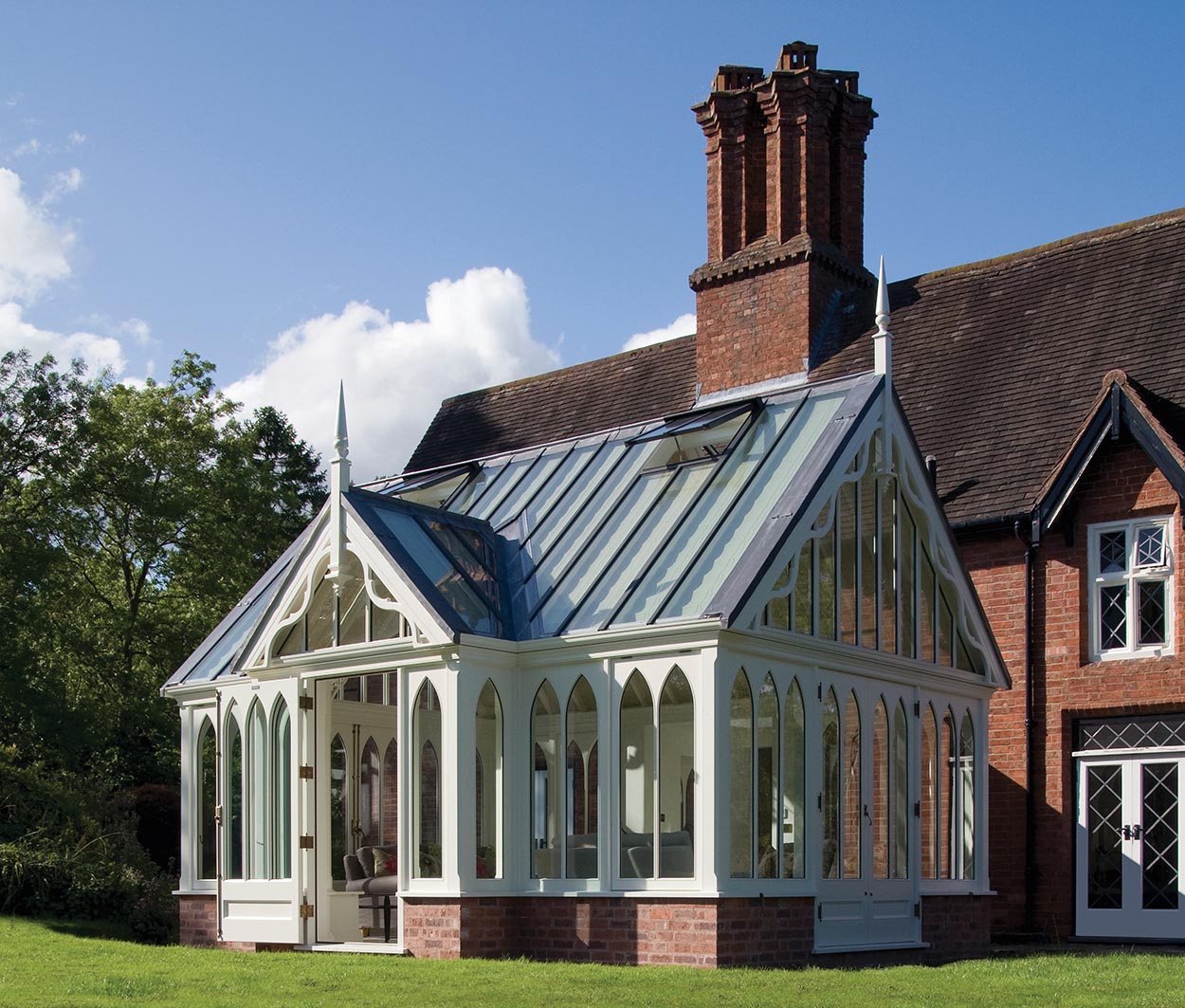 Heating
Effective and adequate heating is essential to use and enjoy your conservatory throughout the winter months. A glazed building will lose and gain heat at a different rate to a conventional brick building. A little sunshine on a cold winter's day will have an instant heating effect in a glass building and in turn when the sun sets will lose heat quick than a brick building. There are many ways to heat a glazed building including hot water or electric radiators, underfloor heating systems or heating systems within decorative floor rilles. By far the most effective and popular is a hot water underfloor heating system. Rebate can advise on which system is suitable and viable for each project.
Ventilation
Effective and adjustable ventilation is essential for summer comfort. Rebate optimises air flow through opening windows and doors, combined with essential opening roof vents, either fitted to roof ridge or high level sash windows within a roof lantern to create a natural exchange of hair, with hot air rising and escaping through high level roof vents and drawing fresh cooler air from the lower level opening side windows and doors. Roof vents can be fitted with a simple manual opening mechanism, with pole operation or automated electrical opening devices, with optional auto temperature control and rain sensor closing mechanism. We will take great care with any building to conceal all electrical wiring where possible at the design stage.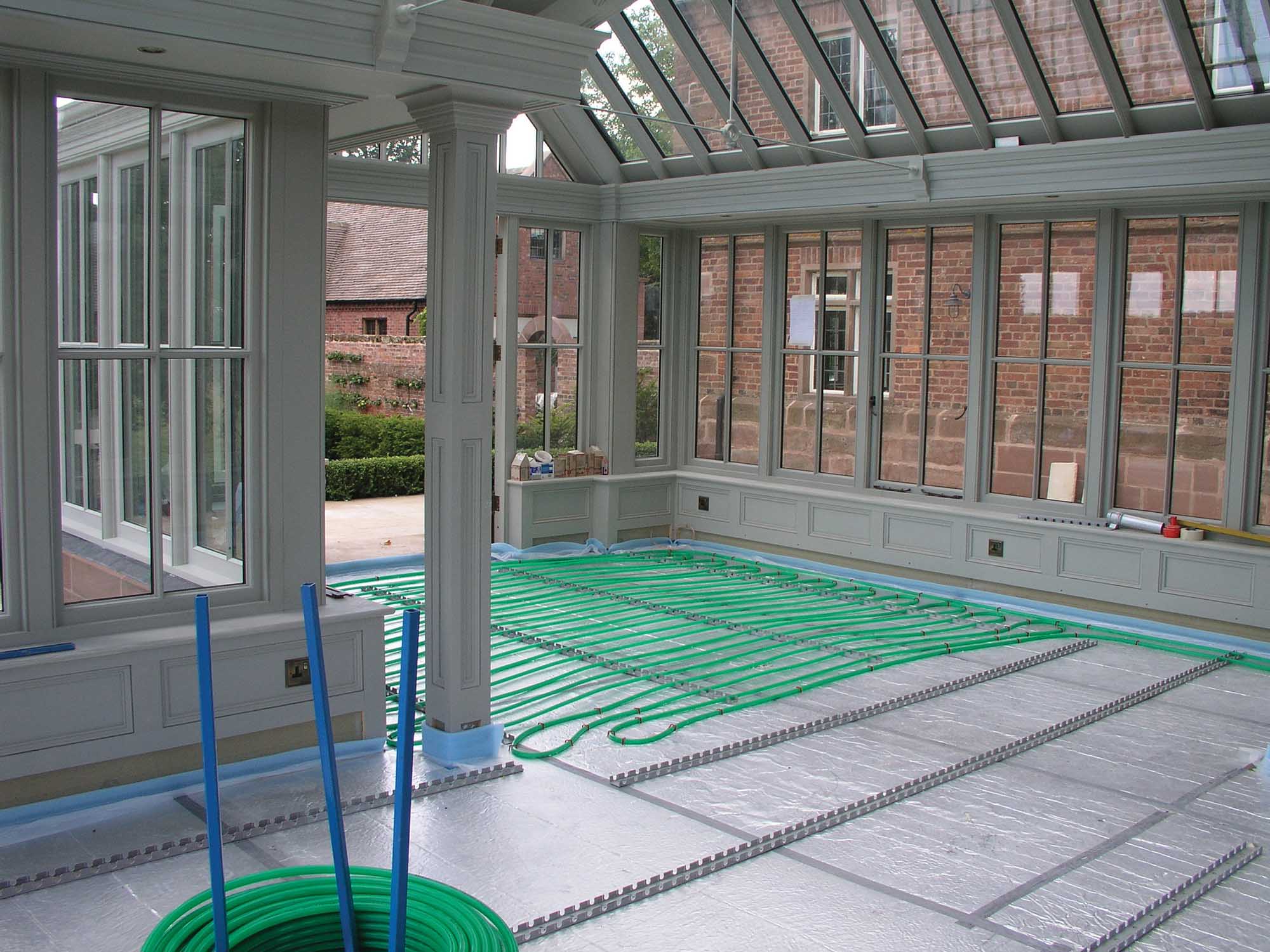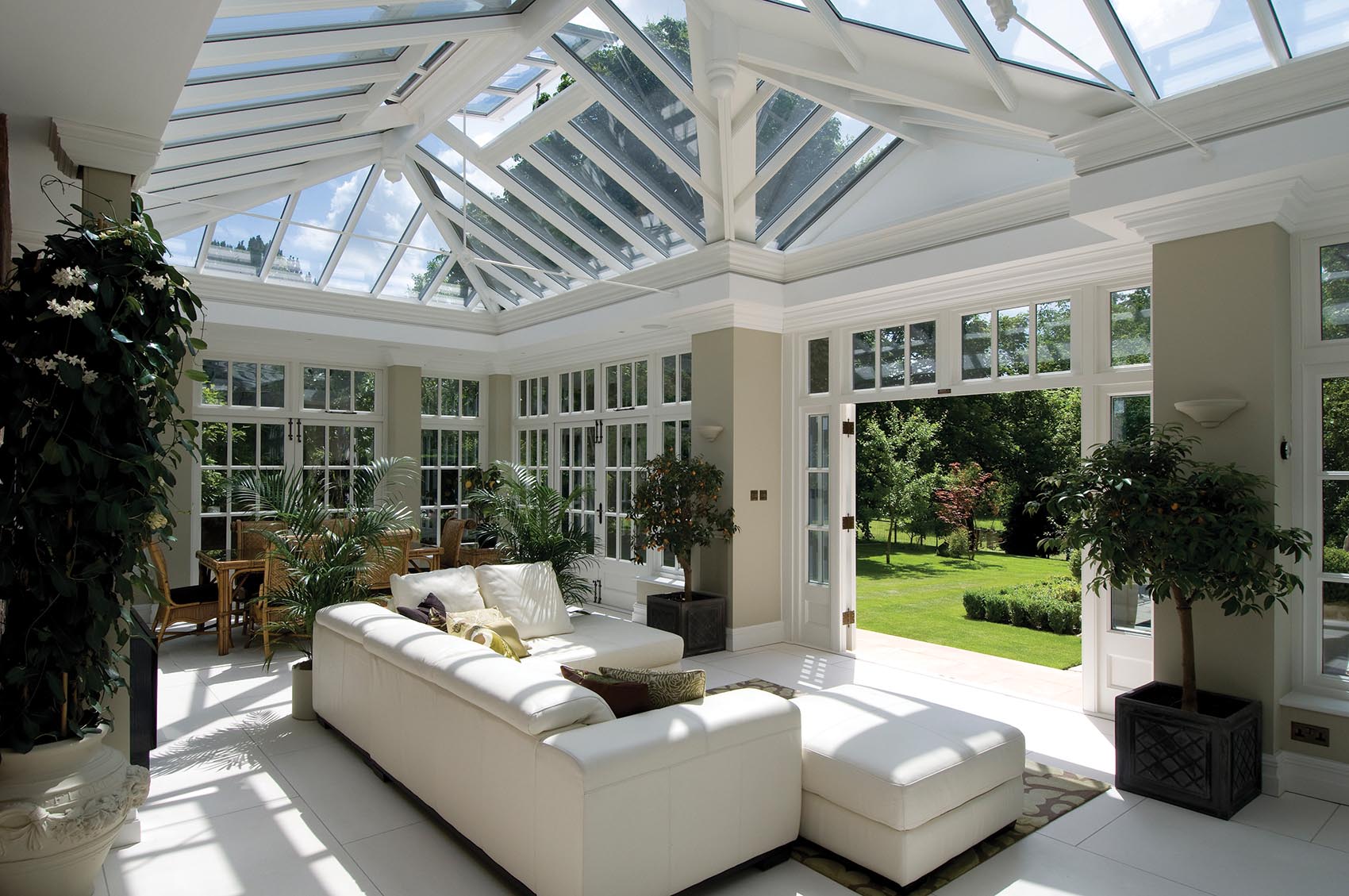 Timber
All Rebate buildings are designed and constructed to last a lifetime, and only require routine maintenance to ensure their long life. We use the best hand selected hardwood timber, free from knots and splits, bought from managed plantations in Africas that has been seasoned under specifically regulated conditions, to ensure the correct moisture content, vital to ensure the timber is able to withstand the extreme changing weather conditions and temperature changes. We can, however, use any species of timber you wish, subject to availability and its sustainability for the purpose.
Ironmongery 
All of our doors and windows ironmongery are beautiful British made fittings, available in a range of designs and finishes such as classical polished brass, antique brass, bronze or a contemporary stainless steel. Choosing your door and window fittings can be a pleasurable experience and can be done at your home during a consultation meeting or at our design studio.
Glass
Glass technology is continually moving forward and thermal coated glass is now to a high standard. Most conservatories feature toughened, safety double glazing with high efficiency glass with excellent thermal insulation, with a choice of spacer bar thicknesses. Warm edge space bars and 'Argon Gas' cavities filled units improve the thermal benefits ever further. Solar control coated roof glazing may be required which is slighted tinted and reduces sun's glare and heat penetration. Self cleaning roof lazing may be required in awkward to get to areas or to eliminate roof glass cleaning costs. Rebate has an exact knowledge of all types of glazing available and will assist in determining ing he correct product to be specified for your conservatory.
Metalwork
Rebate uses many different types of metalwork within its timber structures from structural steels, column, tie bars and bracketry to decorative aluminium finials and crestings. We have an extensive knowledge of structural steel support and their sympathetic design to harmonise with a delicate timber building and a vast library of orange aluminium cast finials and embellishments. We often design and cast new components to complement different designs to meet exact client requirements.
All our materials are sourced from only the best.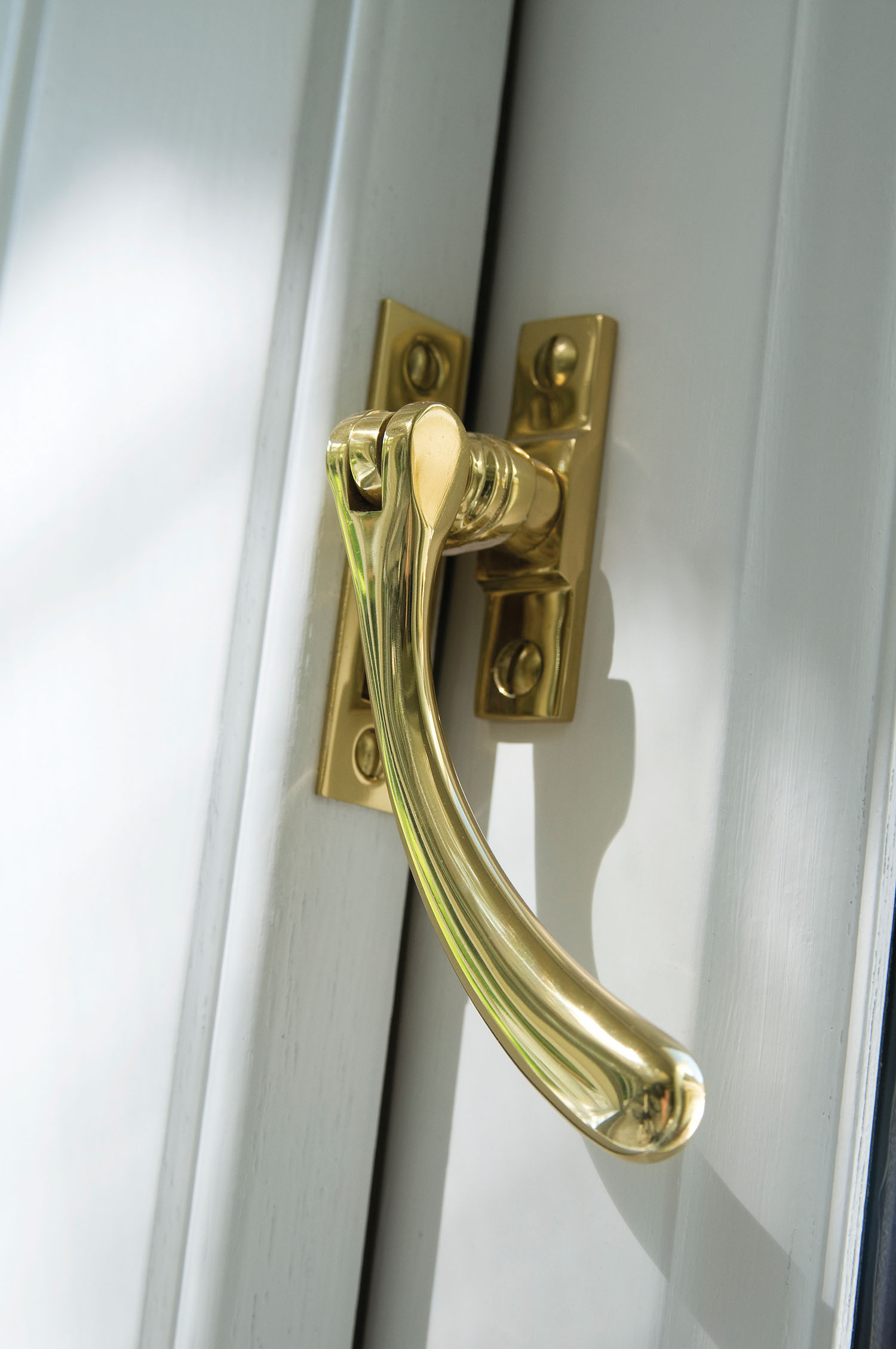 Guttering
Our external gutter systems are individually made using classical ogee profile in extruded aluminium, with all corners, angles and outlets welded in out workshop to fit each individual design. All aluminium is either powered coated or finished in a two-part paint, if a non standard colour is chosen.
Guttering
Our external gutter systems are individually made using classical ogee profile in extruded aluminium, with all corners, angles and outlets welded in out workshop to fit each individual design. All aluminium is either powered coated or finished in a two-part paint, if a non standard colour is chosen.
Blinds
Purpose mace blinds are an essential part of any conservatory, to create the perfect balance of light and shade and control full direct sunlight and glare to give a dappled light. Rebate seldom recommends any product other than 'French Pinoleum', a beautiful handmade material constructed from fine strips of hardwood, finely bound and finished in a variety of colours. Each blind is measured and manufactured to the individual size for an exact fit, and installed with a discreet fine wire system that allows each blind to be positioned or dropped. 
Interior 
Rebate now offers a partial or full interior design service that can help you with colours, flooring, furniture, lighting and internal ornaments or planters. Several tailored design services are available with colour visual schemes and mood boards to assist you in developing ideas. We have years of experience in sourcing special items and products to complete any conservatory.
Finishes
Each Rebate conservatory is factory sprayed using an environmentally friendly, water based, high performance micro porous primer with two top coats which allow the timber to breathe, ensuring longer life for both timber and the coating finish. A further final paint coating is applied on site, prior to final completing. Any chosen colour can be watched or a choice of Rebate's recommended 'National Trust' may be preferred. Paint for further maintenance can be ordered from Rebate and delivered to your address, overnight if required,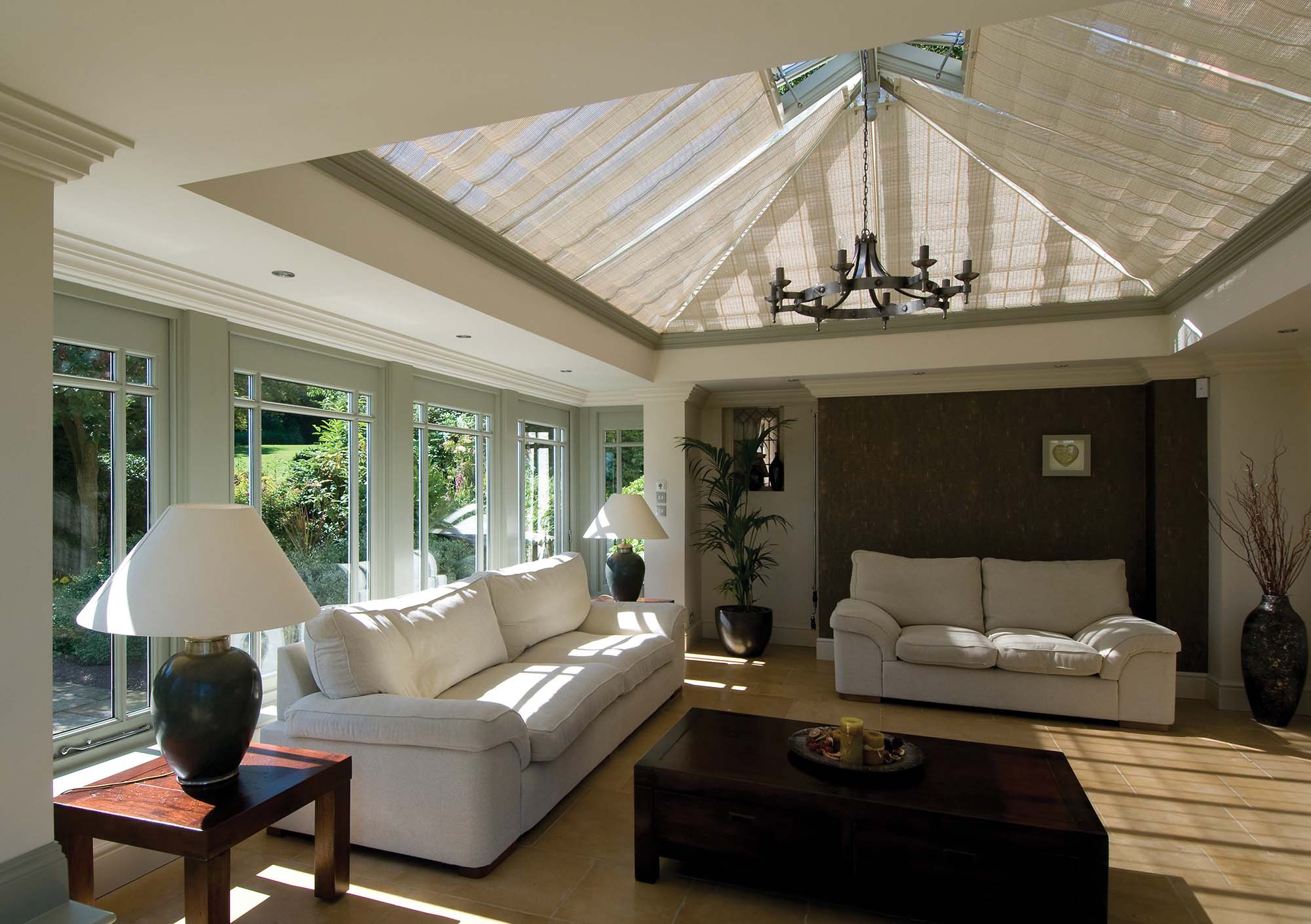 Visiting Rebate
We are delighted to meet you and encourage customers to take the time to visit Rebate's design studio and workshops. When an appointment is made, we can demonstrate each and every process from design through to manufacture, finishing and discuss any further requirements or choice that need to be made or considered.